ENID, Okla. — A new office complex is being planned as development in Enid's Stonebridge Village continues around the intersection of Chestnut and Cleveland.
City planning commissioners on Monday unanimously recommended that a 6-acre property at 2600 W. Chestnut be rezoned from a planned business center district to a general commercial district.
The Metropolitan Area Planning Commission's recommendation comes ahead of plans to build a complex of 15 offices ranging between 3,500-4,000 square feet each, developer Gene Anderson, with Waukomis-based AC Developments, said Monday.
The complex would be built in a style called Texas Hill Country, a residential-like appearance similar to exteriors of office parks in Edmond and Oklahoma City, Anderson told MAPC commissioners.
"We've got quite a bit of interest (in the space), so that's why we're doing it," he later said Wednesday.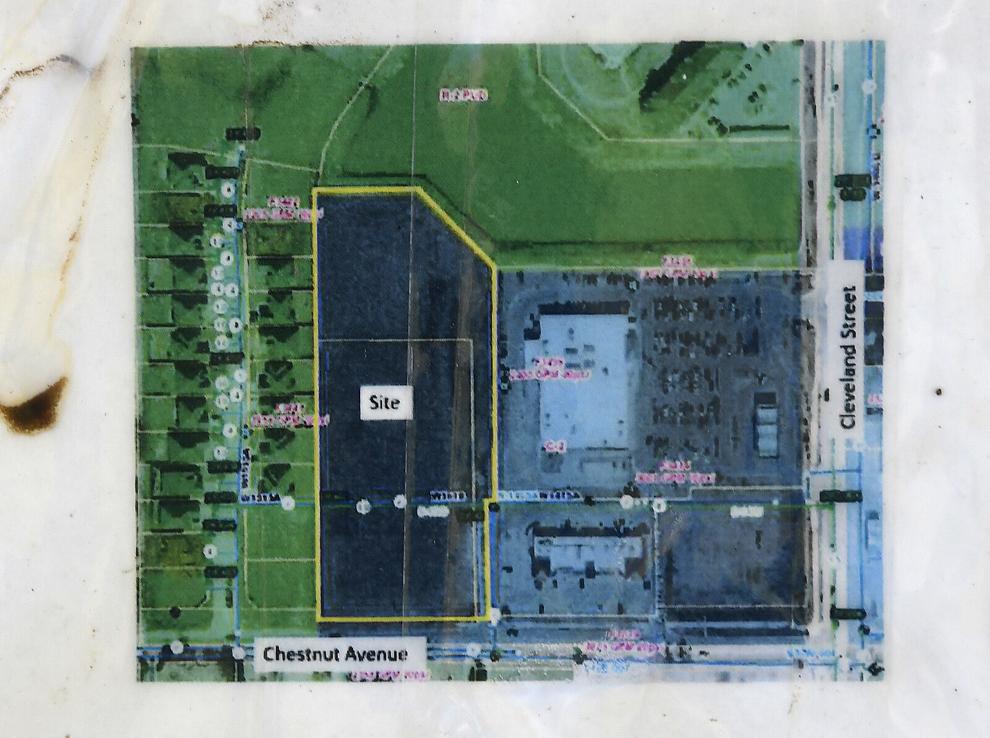 Anderson said infrastructure construction such as sewer, water and roadway upgrades would take another six to nine months after rezoning approval. AC Developments would then either sell the properties to a construction developer or build the properties themselves before leasing them, he said.
The recommendation, as well as a required public hearing, will go before the Enid City Commission next month.
Anderson said the project was the next phase in AC Developments' plan to complete a multi-use district in the area of Cleveland and Chestnut.
The company has developed properties on the combined 80-acre Stonebridge Village since purchasing or acquiring several warranty deeds in 2012.
The 6-acre, open-field property sits west of an additional, already-developed 10-acre retail development, which includes the 40,000-square-foot Walmart Neighborhood Market, a Walmart fuel station and the Stonebridge Plaza. The latter is made up of seven businesses, including Rose Rock Orthodontics, Hotworx fitness studio, T & C Meats and Dandy's Donuts, Deli & Delights.
A 25-home residential neighborhood, called Villages of Stonebridge, is then farther west of the planned office complex on Chestnut, while the 200-unit Esplanade Apartments at Stonebridge sit to the north off Cleveland.
Anderson and his business partner, Richard Anderson, his cousin, also intend to develop another 48-acre neighborhood east of Cleveland and north of Chestnut, which would include both commercial buildings and another 47 homes.
The development, called Stonebridge East, was approved for these multiple uses as a Planned Unit Development in 2017.
Article by: Alex Ewald – ENE 6.25.21
Photo by Billy Hefton